USE OF PUBLIC REGISTERS FOR SELECTED SOLUTIONS WITHIN THE SMART VILLAGES CONCEPT
Keywords:
Smart Villages, public registers, rural land development
Abstract
The concept of Smart Villages is essential for the development of rural areas, in terms of both creating new job opportunities and the quality of life in the countryside. It is based on modern tools and technologies improving the quality of life with better resources and a lower environmental impact. Many different solutions can be implemented within the Smart Villages concept, depending on the needs and potential of a given area. The article aims at the determination of the possibility of using data obtained from public registers for the needs of Smart Villages solutions. The research was carried out in the Mazowieckie Voivodeship in Poland. Selected solutions for rural development in the Smart Villages approach were indicated. The structure of farms, registration plots, and land use were determined. Areas requiring remedial processes such as agricultural land consolidation were marked. Data necessary to implement measures in rural areas were identified, and the possibilities of obtaining them from public registers were indicated. The data is necessary to diagnose the current state and
determine further actions, including analyses aimed at taking measures for the sustainable development of rural areas. It was assumed that their acquisition would reduce the costs and time needed to implement the selected solutions within Smart Villages.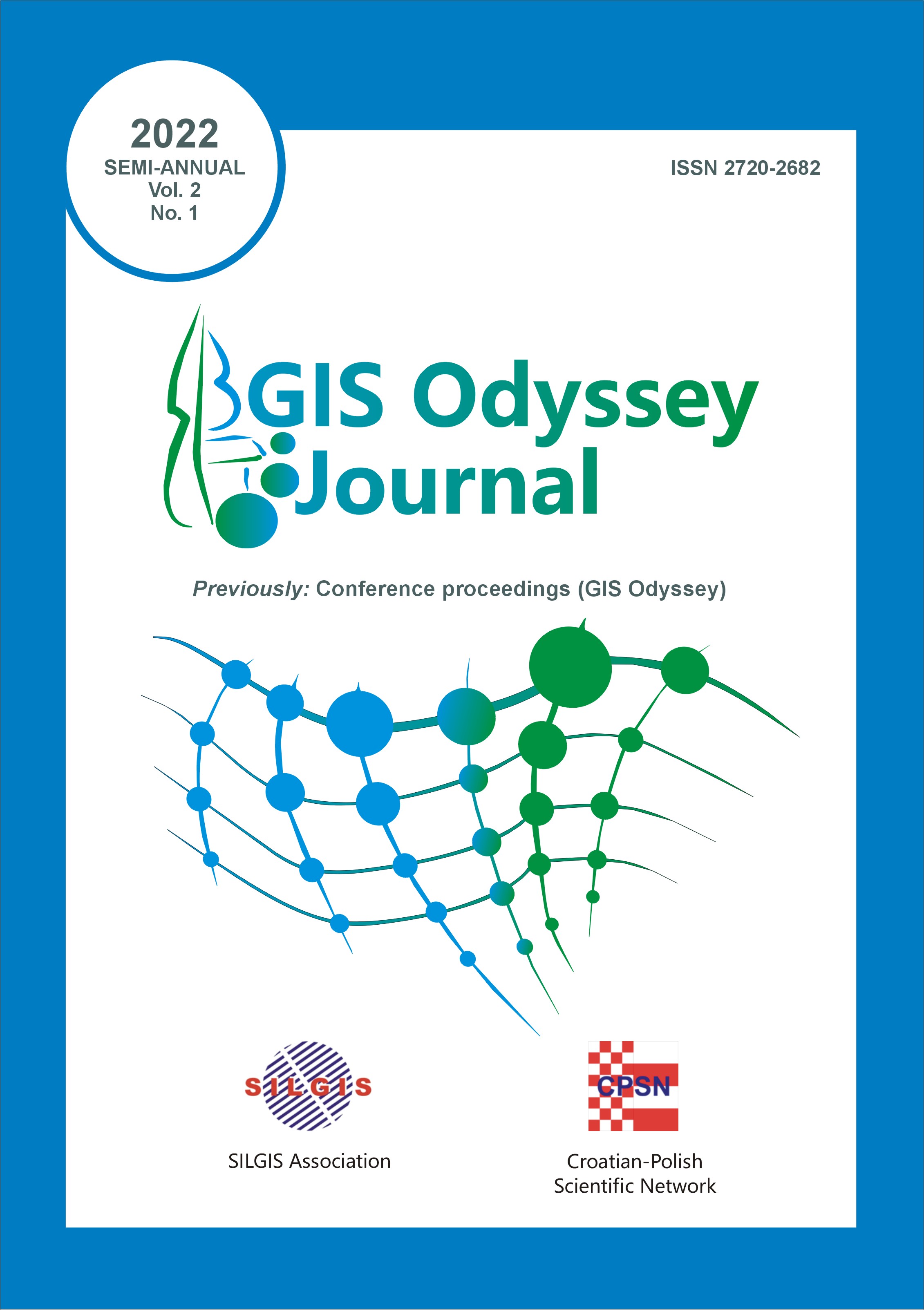 Downloads
How to Cite
Bielska, A. ., Łuczyński, R., Sajnóg, N., & Sobolewska-Mikulska, K. (2022). USE OF PUBLIC REGISTERS FOR SELECTED SOLUTIONS WITHIN THE SMART VILLAGES CONCEPT. GIS Odyssey Journal, 2(1), 25–37. https://doi.org/10.57599/gisoj.2022.2.1.25
License
This is an open access publication, which can be used, distributed and reproduced in any medium according to the Creative Commons CC-BY 4.0 License.